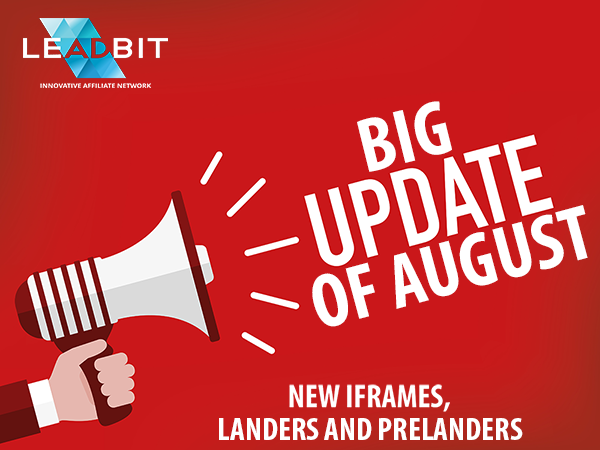 Hi!
Check the Big Update of August!
New IFrames, landers and prelanders are now available!
Here's updated offers:
IFrame:
Erogan CZ
Collamask RS
HairMegaspray CZ, RS
Valgosocks CZ
MaxiSize NO, EN
FitoSpray EN, NO
Machoman NO, EN, RS
El-Macho NO, CZ
BustSize CZ, RS
Valgus Pro CZ, RS
Landers and prelanders:
MachoMan RS, HU, GR, PL, EN, ES
MaxiSize HU, GR, PL, EN, ES
ValgoSocks HU
Valgus Pro HU
El-Macho ES
Varicobooster HU
Read more in our Blog.
Cheers!